Marta Jasinská, DrMedVet, Age 73, Czech Republic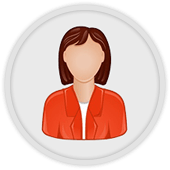 I just wanted to write you my reflections and acknowledgements for the help that I have received at you clinic. The thing has hastened after our phone conversation and because I am quite talkative person, also my opinion is a little bit longer  I cling to the old motto: "If you are not satisfied, tell it to us. If you are satisfied, tell it to everybody." And I have been very satisfied.
My remarks and acknowledgements: I have had osteoarthritis of both hip joints - grade 4, with accompanying "pleasures", pains, restricted movement and pain with each my step. I stood before decision how to solve that problem. Either the surgery or method so called stem cell treatment. After finding out all information about the surgery and the subsequent several months of rehabilitation with a considerable decrease of the movement, the need of crutches and especially possible and at my age already excludable complications (e.g. after anesthesia), I came to the idea that I would not manage that situation mentally. Despite the fact that all invasive methods as big surgeries definitely are (unless it is a medical emergency and life threatening cases), I consider them as a final solution.
I heard from my son-in-law about a new treatment method that uses stem cells and after studying the available information about this method, after assessment of "pros and cons" and comparing problems and constraints after the potential surgery, my decision was clear. I contacted the the Cellthera Clinic situated in Brno, submitted the required medical data and within a few days, I received detailed information about the principle of the treatment method, duration of the procedure, about the success as well as failure rate of treatment, about possible complications, and of course, the statement that the procedure is paid by patient, because the method is not covered by health insurance yet.
At the beginning of December 2016, I underwent an outpatient stem cell procedure. The ambience and atmosphere at the clinic as well as the staff were perfect and absolutely professional. Pleasant and friendly approach during my stay at the clinic itself has a beneficial effect on my body and soothe the soul. After the first part of the procedure, liposuction, I was allowed to relax in the excellent adjustable armchair, along with refreshments and a gift. The whole procedure took 3 and a half hour and then, I easily (on my feet) left the clinic with the instructions from the doctor and with an excellent mood. As one eastern wisdom says, the condition of the body is the state of mind. Someone might argue that if you pay for that, such approach is obvious. But I have paid the health insurance all my life and during the occasional visit of the doctor, who is paid by my health insurance, I can feel from his behavior that I bother him (madam, what do you need?).
I know that at the age of 73 I cannot expect miracles from my old body, I cannot expect that in 2 months I will jump as a lady in her twenties and I cannot also expect to put my leg behind my neck. But after less than two weeks after the procedure, the hip pain has significantly decreased and today, after two months I practically feel no pain. Besides that my range of motion of lower limbs has improved very well, I can put one leg over the other one, I can put on my socks while standing, I can raise my knee almost up to my chin - I could not do that never before. Of course, I continue to take some nutritional supplements to support the restoration of cartilage and ligaments, I do regular exercises, go for a massage, I just help my body.
And the conclusion? Even if the further improvement of the hip cartilage due to my age will not happen, I am happy even for this condition, when I have no pain, I can sleep well and I can move without difficulties during my daily activities. With no scars on my body and on my soul, as well as without crutches. I thank to everyone who contributed and still contributes to this method, I thank to the staff for their excellent and professional approach during the procedure and I wish them all permanent success at their work and a lot of satisfied clients. And most importantly, I wish this non-invasive and progressive method finally receives the recognition, and thus will be at least partially covered by health insurance companies, and so will be available to everyone. Because this method is not only for seniors, but also for young people, or even athletes have problems with diseases of their joints. I do not understand why the competent authorities do not accept this method. When I see on TV that a hundred times per day the advertisements on all sorts of drugs and other products are running, which even do not cure, but only get rid of the symptoms for a while and the person is still sick, and in addition harms the liver, kidneys - it is a mystery to me, where is that still proclaimed care about people's health and especially where is the common sense! The method that uses stem cells is after all much cheaper than surgery, joint replacement and subsequent long rehabilitation.
And finally, I would like to thank my son-in-law Richard and my daughter Kateřina, who paid the stem cell procedure for me. It was really an amazing gift under the Christmas tree. Thank you.